Edison Bell Penkala
Recordings
| | | |
| --- | --- | --- |
| Label / Number | Artist | Title |
| | Nacionalni Turski glazbeni trio | Kol Nidrei |
| | Stella | Carselero i Piadoso |
History
The prolific Croatian inventor Slavoljub Penkala developed an early form of plastic, called ebonite, for use in the production of gramophone records. He contracted with the Edison-Bell company, England, and a new company Edison-Bell-Penkala Ltd. was founded in Zagreb. In 1908 Penkala and partner Edmund Moster molded their first gramophone records. (Penkala later went on to improve gramophone pickup and needle technology.)
The company offered a small repertory of Sephardic recordings, including the one detailed above.
Source:
http://www.croatia.hr/English/Penkala/Inovacije.aspx
http://www.croatianhistory.net/etf/et22a2.html
http://www.croatianhistory.net/gif/science/edison_bell_penkala2.jpg
Accessed September 23, 2008

Catalogs
November 1927, Zagreb, Yugoslavia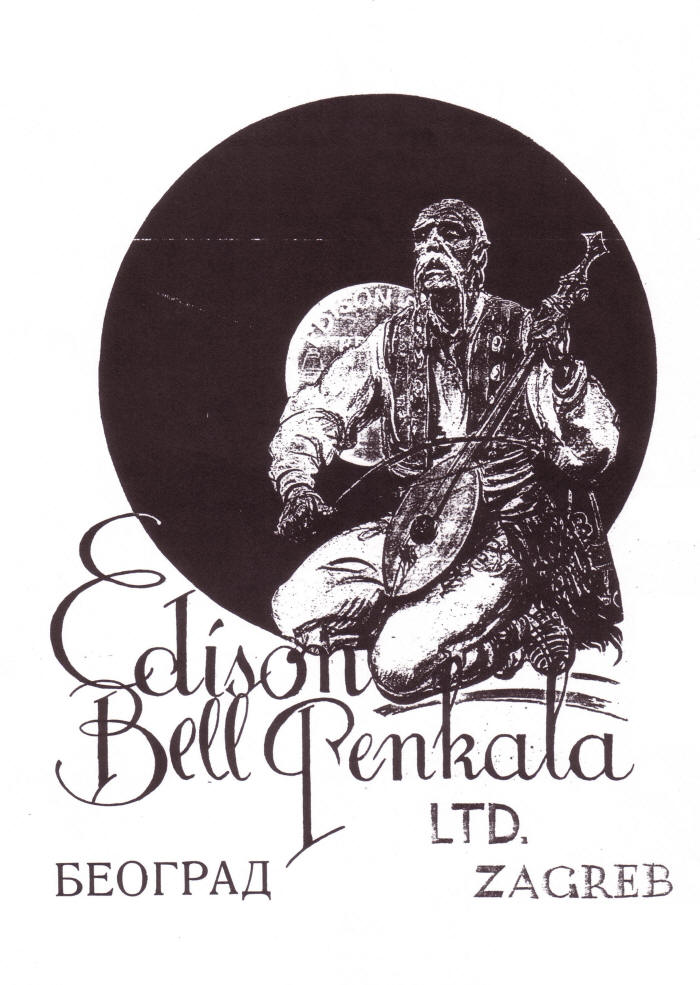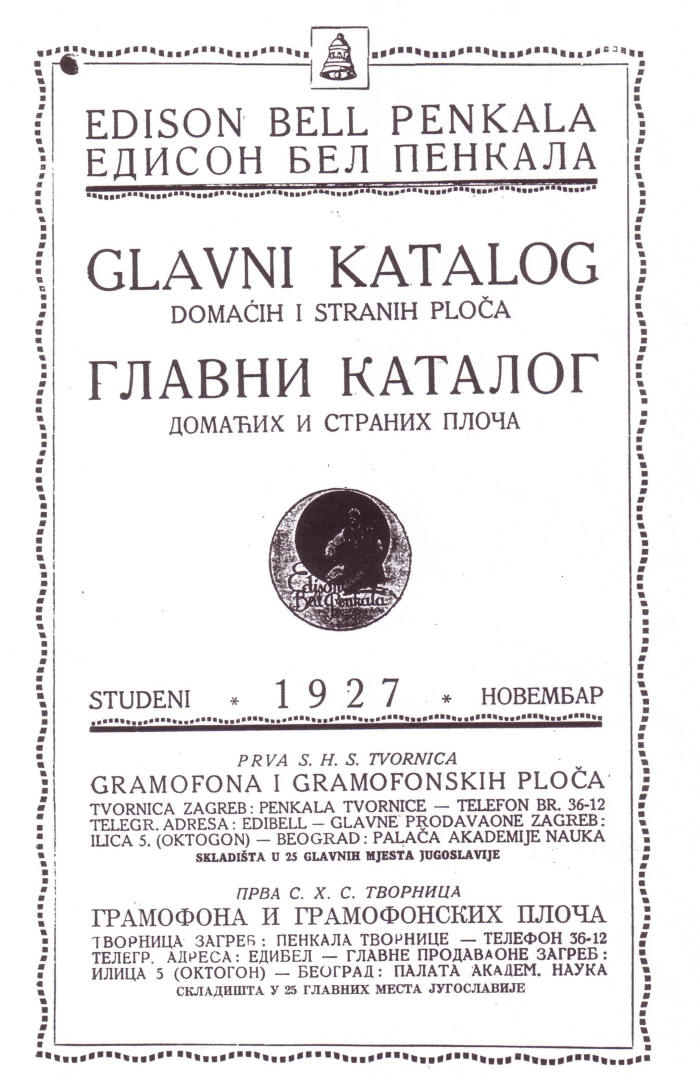 TRANSLATION:
The main catalog of domestic and foreign records. The first Serbian-Croatian-Slovenian factory for record players and records.
(Contact information...)
Warehouses in 25 major cities in Yugoslavia.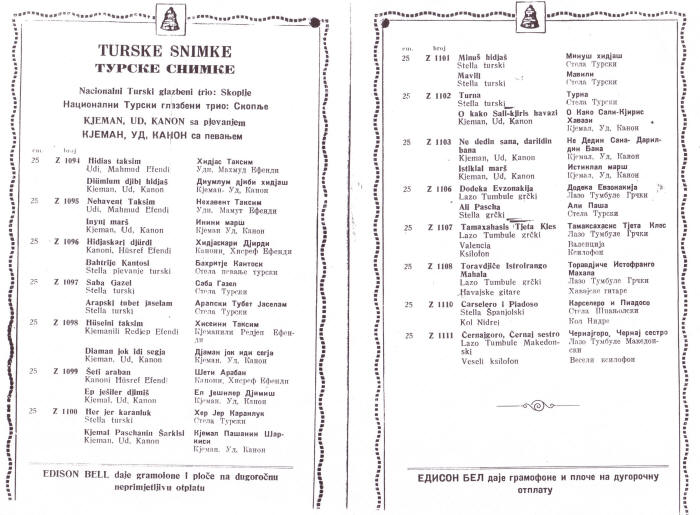 TRANSLATION:
TURKISH RECORDINGS
National Turkish Music Trio: Skopije
Keman, 'ud, kanon and singing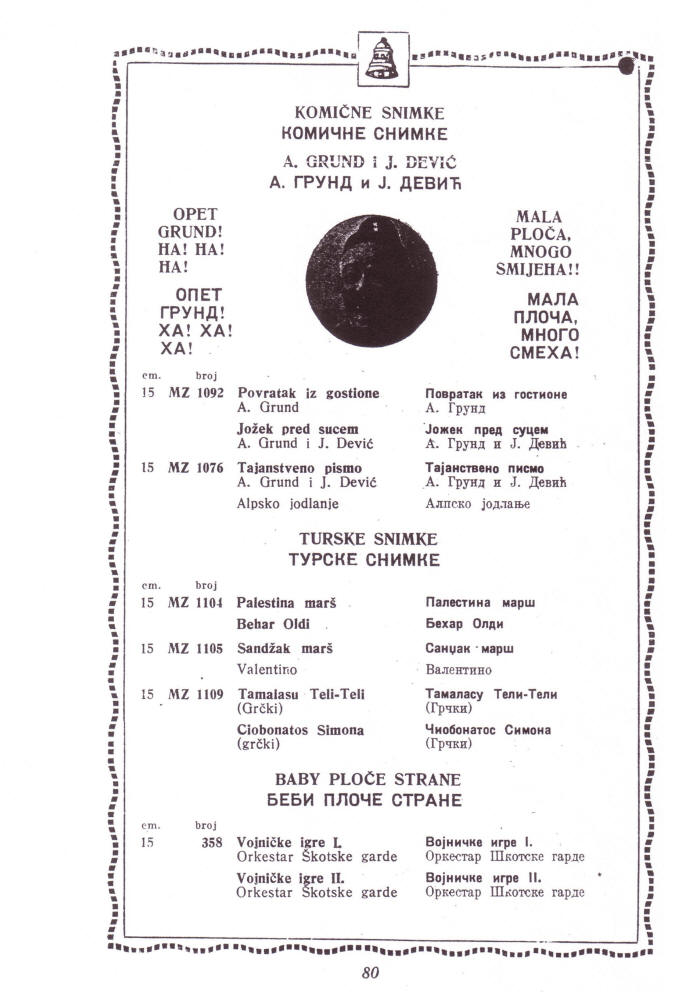 Translation: Ksenija Jakšić.
Source: Hugo Strötbaum.